Tire Service in Roswell, GA
Tires are a major investment and selecting the best ones for your vehicle's needs can be difficult. If you've been trying to decide what tires you should buy for your Honda, Honda Carland has great options for you. Your vehicle's performance and ability to tackle various driving conditions can be negatively impacted if the wrong tires are chosen. Consider the specifications for your vehicle, personal driving style, and expected driving conditions when determining which tires will perform best for you. Honda Carland offers a variety of quality tire brands.
Open Today!

Service:

7am-7pm

| Call us at: 770-998-2327
Most tires fall into a few main categories: all-season, winter/snow, performance, all-terrain, and touring. Finding the correct tires for you begins with consulting your owner's manual to discover the correct size for your tires. You must also take your priorities into account when selecting your tires. You must choose which features you prioritize, such as cost, appearance, brand, safety, and handling.

There are a variety of factors that contribute to ensuring your tires last as long as possible, including the following:
Maintaining your wheel alignment and tire balance
Tire tread life expectancy mileage
Regular tire rotations
Properly maintaining tire pressure
How you drive, accelerate, and brake
Additionally, keeping a proper maintenance schedule and avoiding aggressive driving are important to extending the life of your tires. Contact Honda Carland in Roswell, GA whether you are searching for tires with the best performance or longevity. Our service professionals are here to recommend which tires are best to purchase for your Honda model.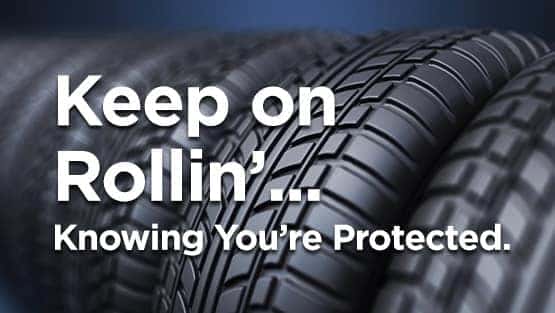 Tire Services
For Honda drivers in Roswell, it is always in the best interest in your car's needs to go to a trusted dealership that deals in Honda models of all kinds, like Honda Carland. Not only will we work with you to make sure that your vehicle is running smoothly, we'll take care of all of your vehicle's tire and wheel needs! But what kind of services are offered at the service center at Honda Carland? They include:
Tire Inspection
Tire inspections are an essential part of the maintenance process, and should be performed regularly. During an inspection in our service center, our technicians will check for any physical damage, we'll measure the tire tread depths as well as tire pressure to adjust it if needed.
Tire Rotation
Tire rotations can extend the life of your tires for thousands of miles, by making sure that they are wearing at an even rate with regular tire rotations. This improves your fuel economy, your comfort on the road, and saves you money in the long run.
Tire Balance
If your tires are not balanced properly, this can create an uncomfortable experience while you're driving around Johns Creek and Sandy Springs. The service center at Honda Carland uses OEM tools to make sure that your vehicle isn't developing an uneven or cupped wear pattern on the tires.
Wheel Alignment
Properly aligned wheels can prevent dangerous and inconvenient issues from forming in your car, and making sure that your tires are wearing unevenly. We recommend that you visit Honda Carland at least once per year for a wheel alignment.
Flat Patching
Getting a flat tire sucks, especially when it comes to a puncture like a nail or screw in the road. You can continue to drive on a punctured tire if the tread is the damaged portion, and the team at Honda Carland can maintain your tires or replace them if there is damage to the sidewall or shoulder.
Tire Pressure Monitoring System (TPMS) Repair
The Tire Pressure Monitoring System (TPMS) keeps tabs on the air pressure inside your tires for you! But if there is an issue with your TPMS system, or you need it reset, we can take care of this for you.
Tire Sales
Eventually you're going to need to take home new tires, and our service center can help you get the high-quality tires that Honda recommends for each individual model. This improves the comfort, safety, fuel economy, and performance in the long run.
Tire Types
There are a variety of tire types to choose from, offering the perfect performance for your lifestyle needs. Whether you're looking for fuel efficiency and comfort or traction and grip, we have the perfect tires for your needs. Tire types available to your Honda include:
All-season tires: These tires are engineered for a smooth ride, reliable traction, and long tread life.
Touring tires: These tires maximize comfortable and all-season traction while also enhancing handling.
Performance tires: Designed with a larger circumference and lateral grooves for a grippier tread.
Summer tires: Enjoy enhanced performance and efficiency in wet and dry conditions.
Winter tires: These tires are designed for the best possible traction in harsh winter conditions below 45 degrees.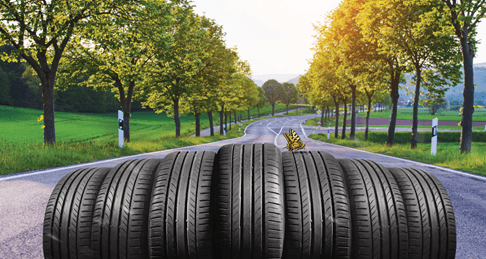 Road Hazard Coverage
About the Program
The Tire Road Hazard Program provides a limited warranty for the repair or replacement of any Covered Tire during the Coverage Period, that becomes unserviceable because of damage caused by impact with a Road Hazard. Cosmetic Damage is specifically excluded. This limited warranty applies only to losses that occur in the fifty (50) United States.
To be eligible for Program Benefits, you must be the original purchaser of the Covered Tire, and the Covered Tire must have been on the Covered Vehicle at the time it was damaged. To qualify for Program Benefits, you must comply with all rules of the Program.
Where Can I Obtain Service For My Covered Tire?
Bring the Covered Vehicle and Covered Tire(s) to Honda Carland or any Participating Dealer enrolled in the Road Hazard Program that sells the same type of Covered Tire. You can obtain a current list of the Participating Dealers by visiting www.nsdmc.com/rhp or calling 866-588-0743.
What If I Need Assistance With A Tire Change, Tow, Battery Jump, Or Lockout?
In the event Your Covered Vehicle has a flat Covered Tire in the United States, Nation Motor Club, LLC will send a service provider to change your flat tire with your good, inflated spare. In the absence of a good spare, your Covered Vehicle will be towed to the nearest Participating Dealer up to a maximum of fifteen (15) miles. Additionally, battery-jumping and lock-out services are provided for your Covered Vehicle. However, roadside assistance shall not be provided more than once in each 72-hour period. For complete details, stop by Honda Carland!
Additional Coverage Information
Coverage is now provided by Nation Safe Drivers with a 24-month tire road hazard coverage period. Including complete roadside assistance with tire changing, fuel service, lockout service, battery jumping, and 15-mile complimentary towing. Additionally, 100% replacement for all 24 months, $599 maximum coverage per tire, and flat tire coverage up to $40 per tire per occurrence.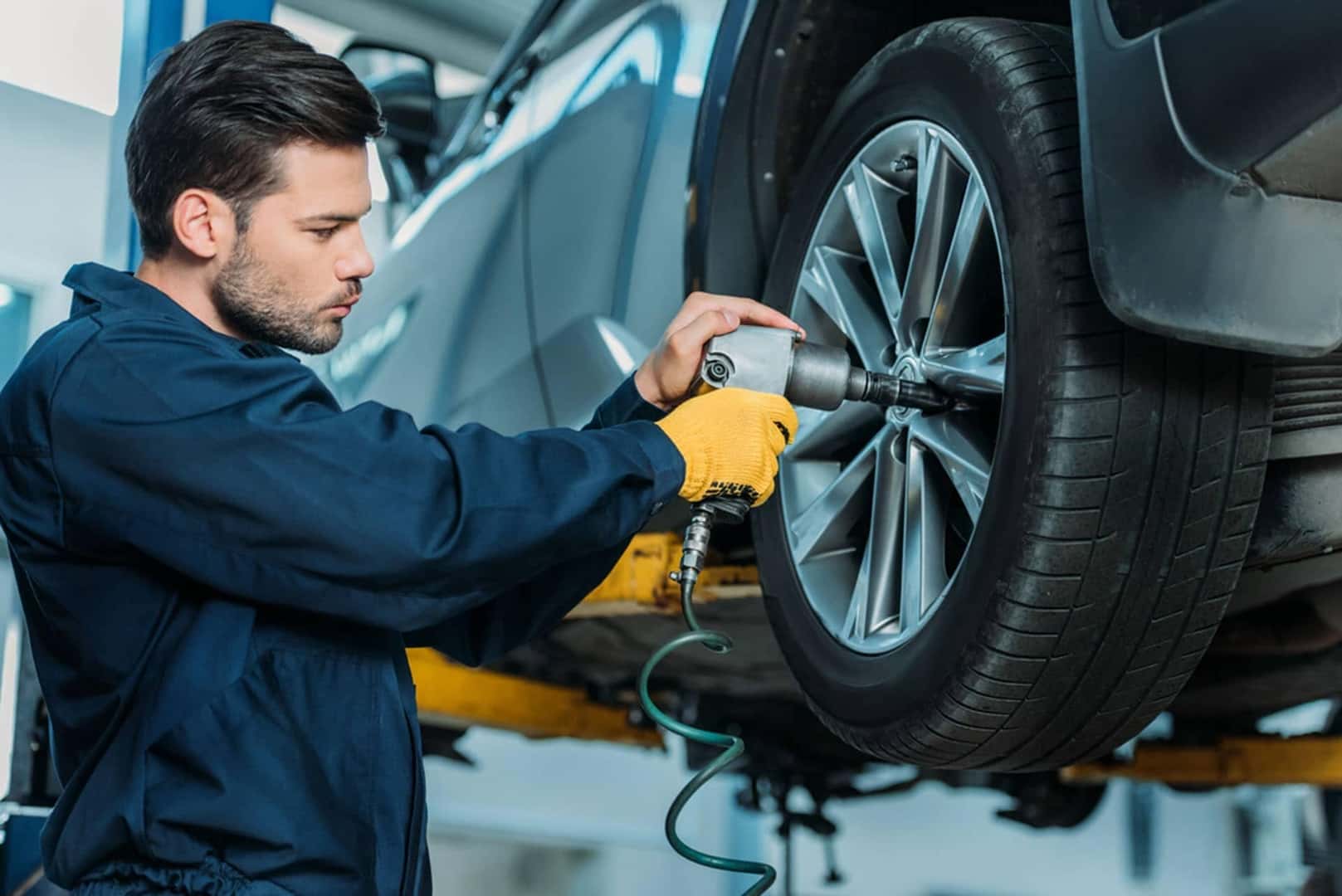 Visit us at 11085 Alpharetta Hwy, Roswell, GA 30076 or give us a call at (470) 336-1647 and get a great value on competitively priced tires. Our trusted tire experts also offer a variety of tire maintenance services, such as alignments to ensure your car handles better and last longer as well as mounting and balancing. Honda Carland's service center is staffed by our professional service team who are here to provide our customers with the information and expertise to keep your vehicle running at its best. You can schedule your next service appointment online anytime. Our service hours are Mon - Fri 7:00 AM - 7:00 PM and Sat 7:00 AM - 5:00 PM. You can also check out our great prices on service maintenance on our service specials page.
Get Directions
We are located at: 11085 Alpharetta HW Roswell, GA 30076